Sacramento Soil Remediation
EcoGEM is one of the leading suppliers of gypsum soil amendments. As the most dependable name in the industry, our offered gypsum is best known for contaminated soil remediation. Whether you are a farmer, gardener, or a consumer product manufacturer, you should make use of gypsum for contaminated soil remediation in Sacramento, CA.
Gypsum provides the two most vital nutrients to soil - calcium and sulfur - without increasing the pH levels of the soil. Gypsum soil amendments are known for:
Improving soil structure
Loosening compacted soil
Balancing sodium and salinity levels
So, if you are looking for contaminated soil remediation solutions in Sacramento or its nearby area, consider gypsum. The benefits of using gypsum as a land remediation solution cannot be emphasized enough.
Sacramento Land Remediation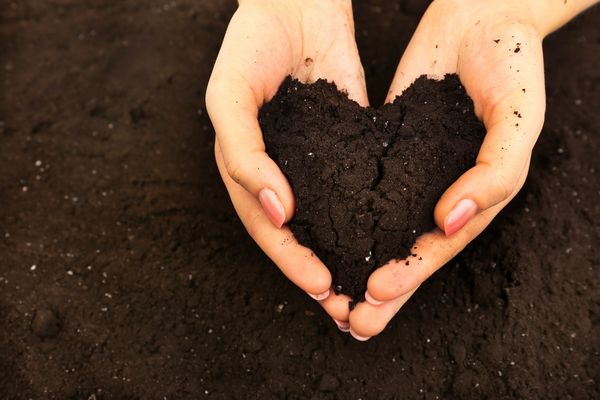 Due to a rapid increase in the global population, the quantity and quality of arable land have been greatly affected. With a mission to restore arable land to correct levels, we offer the best land remediation solutions to our Sacramento area clients.
Gypsum has proven to be highly effective in land remediation. It greatly enhances the physical and chemical properties of the soil, which is the first step in any land remediation process. Do not buy any harmful chemicals for land remediation. These chemicals could be causing more harm than good. Instead, consider using gypsum soil amendments.
Let us help you restore your land to its productive state. We look forward to working with you! We offer high-quality gypsum to our clients. Our products are:
Organic
Safe and effective
Beneficial for long-term
Sacramento Contaminated Soil Remediation
There are many calcium sulfate anhydrite and synthetic materials available in the market which is not only poor in quality but is also unsuitable for contaminated soil remediation. We are dedicated to land remediation. That is why we offer only top-of-the-line products for:
Improving soil quality
Enhancing crop yield
Increasing the bottom line
We have been supplying pure, organic calcium sulfate dihydrate or gypsum for years. Our products are specifically designed to help our clients achieve their contaminated soil remediation goals in and around Sacramento.
So, if you are a farmer looking for a reliable company that can help you improve your efficiency, effectiveness, and maximize your return on investment, then you have come to the right place. We cannot wait to partner with you!
Feel free to call EcoGEM at (303) 500-6944 for any questions regarding our land remediation solutions for Sacramento area farmers and gardeners.